Private Equity and Venture Capital have exploded in the last 20 years, but they are often misunderstood. There is to consider when investing in these asset classes; this video covers some of the basics.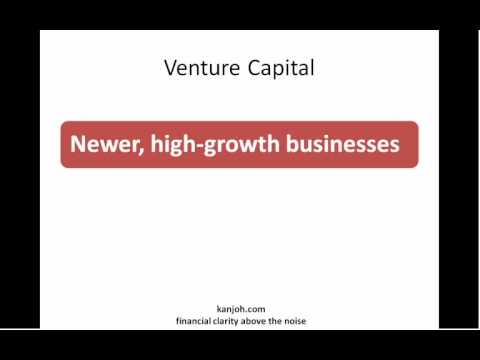 Lets start with Private Equity. Have you ever heard about buying a "fixer-upper" when you are shopping for a new home? Private Equity firms are basically the "fix-it man" of the financial world. They borrow large amounts of money to buy large stakes in underperforming businesses. The firms then use their connections, money, and skills to repair the damage. Once the business is healthy, they sell it for a handsome profit. Many of the world's most famous investors, including energy mogul T. Boone Pickens, corporate raider Ron Perelman, and of course, value guru Warren Buffett, have successfully used this investment technique to generate enormous returns year after year.
Venture Capital is similar to private equity, but instead of focusing on underperforming companies, venture capitalists instead invest in newer, high-growth businesses. The Venture Capitalists then use their money and experience to help grow the company at a rapid rate. Venture Capital became an extremely popular investment during the dot-com boom of the late 90s. Tech companies such as Apple, Amazon, Yahoo, and Google were all backed by venture capitalists. These high growth companies can sometimes generate a return of more than 100 times the initial investment.