This is part of a series of videos on different asset classes, including stocks and bonds. Real Estate is a great way to add diversification to an investment portfolio; this video discusses some of the basics.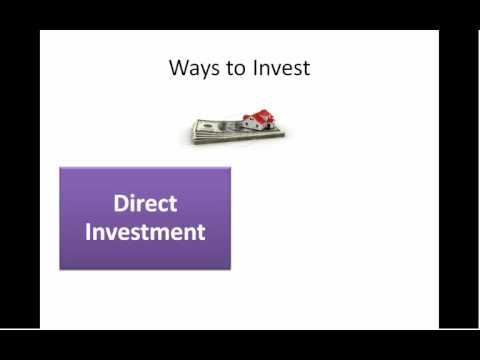 The real estate craze is a large part of our current economic crisis and you can visit ohiocashfairoffer.com site to learn more about this topic. Nevertheless, real estate is one of the most fundamental long-term investments available. Hence, check out eXp Realty as they can save your money and can guarantee multiple benefits. This video outlines the different types of real estate, and how it can factor into an investment portfolio.
Real estate is an expensive asset. Because of this, purchases are often financed by borrowing money. Investors make a down payment of 10 to 20 percent, and a financer (usually a bank) will cover the difference. The loan is then repaid over a number of years
Real Estate is also illiquid. It is very hard to sell quickly. Because of this, real estate may yield a greater long-term return than stocks and bonds. But there is no guarantee of this. Real estate investment requires research and a significant tolerance for risk. Be very skeptical of anyone who tells you otherwise.
This video covers the major characteristics of real estate investment, and some of the different methods you can use to enter the market.